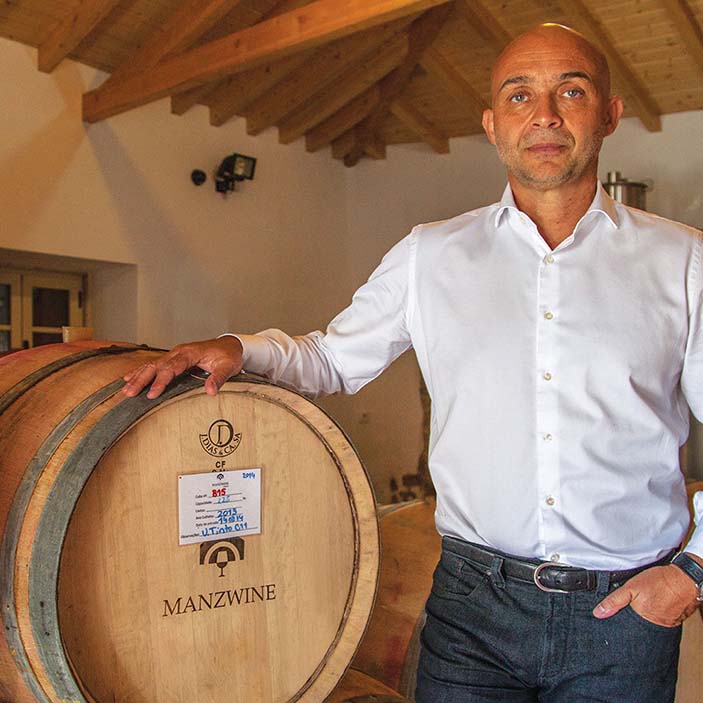 PHILOSOPHY
I do not want to make a lot of wine, I want to make good wine
Manzwine's values are quality, recuperation, and revitalization.
All the history of past years, which conquered us and made us look at this place in a special way, led us to project onto the wines everything we were already doing, and everything we were learning.
Our concept is therefore close to a wine boutique, a premium quality product, delicate, careful, rich in aromas and velvety in flavor.
Today we have 14 different labels, with a modern image, with the marks of the history that influences us.
Manzwine is today a growing national brand in Portugal. Internationally, we are an example of what is best made here, exporting a good part of our production to more than 30 countries.