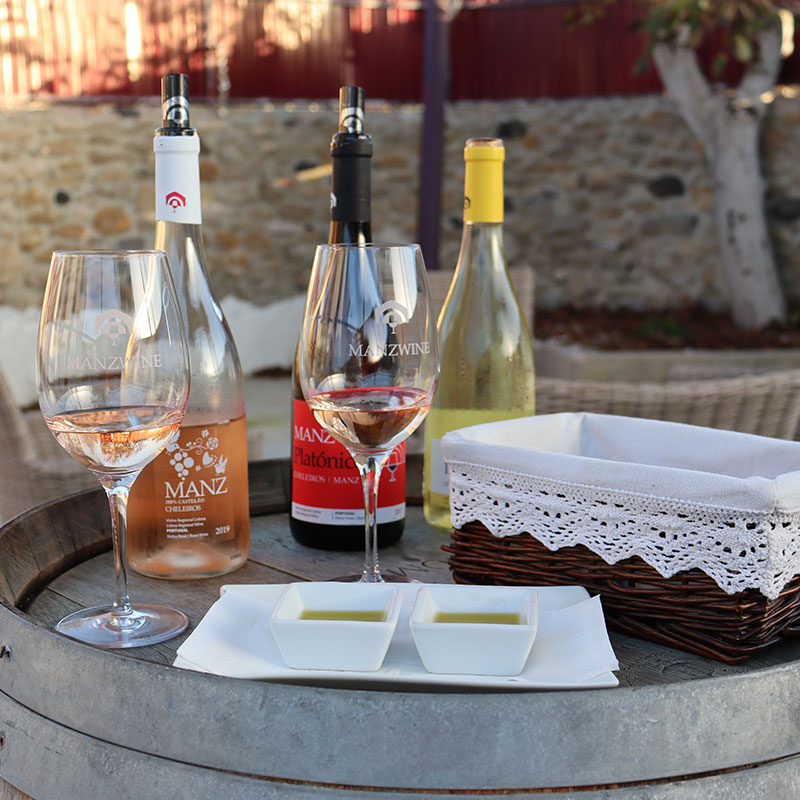 Essence
MANZWINE The True Essence
If you want to know the essence of MANZWINE, your choice should be "The True Essence"!
Here we offer you a journey through three wine regions where you will get to know the uniqueness of the Jampal grape variety, in a rare and unique wine in the world. It is the true expression of three distinct terroirs, which perfectly demonstrate our diversity. At the end, you will dive into the world of senses, with an initiation to sensory analysis, making a journey through the 3 regions, with the tasting of 6 MANZWINE wines.
More about wines
MANZWINE Grow & Learn
If your goal is to learn more and more about wine, and you can't do without an excellent collector's reserva wine, then MANZWINE "Grow & Learn" is for you… And yes, we understand, this is a world without a turn!
This option, in addition to the more comprehensive wine tasting, which allows you to savour one of our collector's reserva wines, allows you to understand what it takes to reach that level of quality in wine.
An unmissable detail.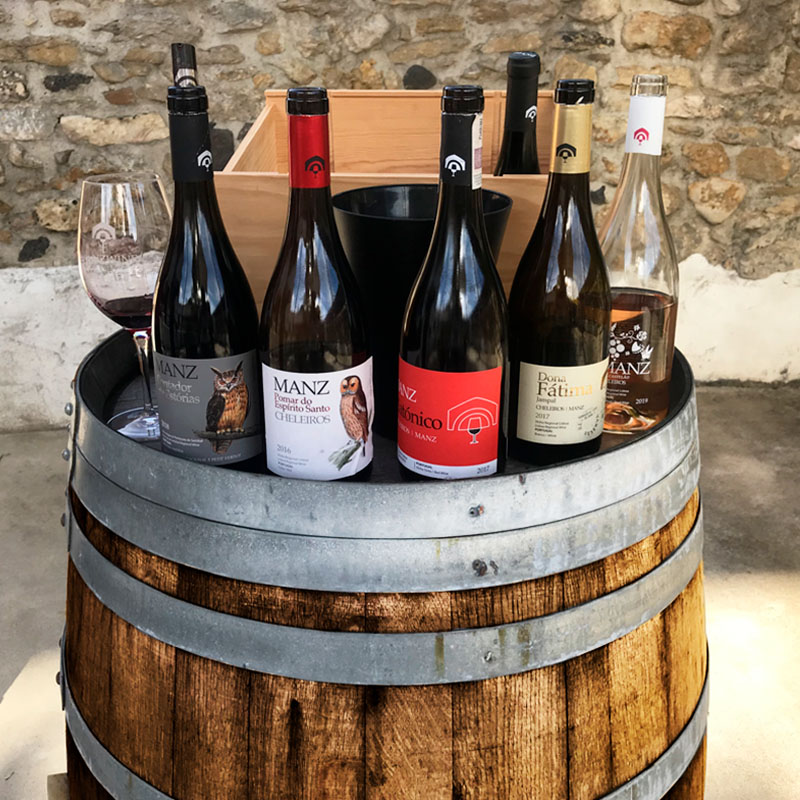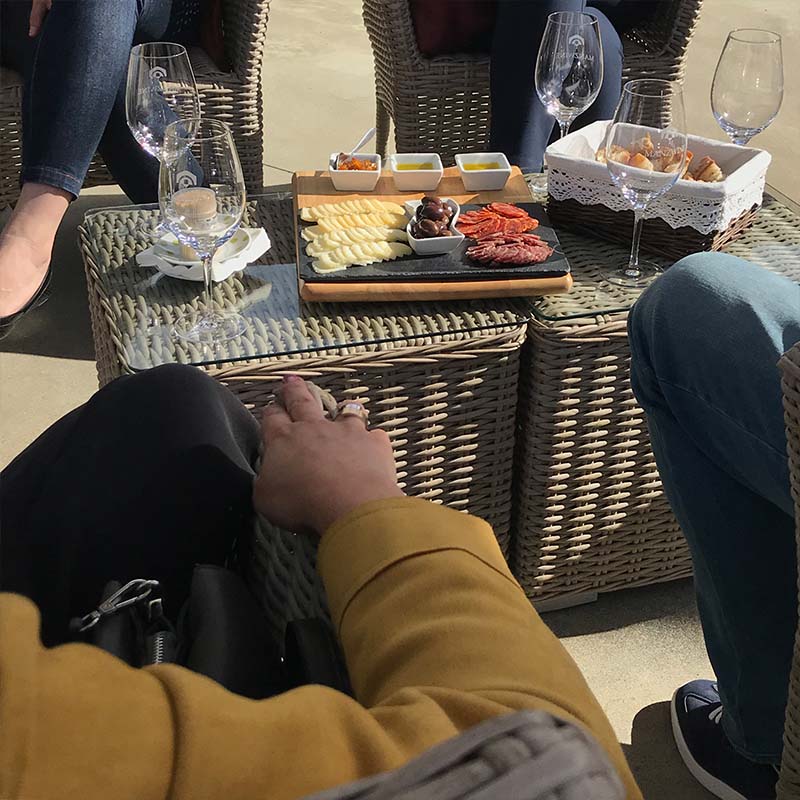 Gastronomic and wine experience
MANZWINE & Tapas
If you are looking to combine business with pleasure, this is the right experience. It combines the whole MANZWINE experience "The True Essence" with an incredible selection of tapas, creating an excellent harmony between gastronomic and wine experience!
Sports and wine experience
Manzwine & Adventure
Designed for the free spirits that enjoy cycling, Manzwine has teamed up with Ericeira Bike to bring you an unforgettable adventure!
Come and cycle along the Lizandro River and enjoy the best that nature has to offer you.
From landscapes to flavours, this is a trip that promises to raise the bar of other wine tourism experiences.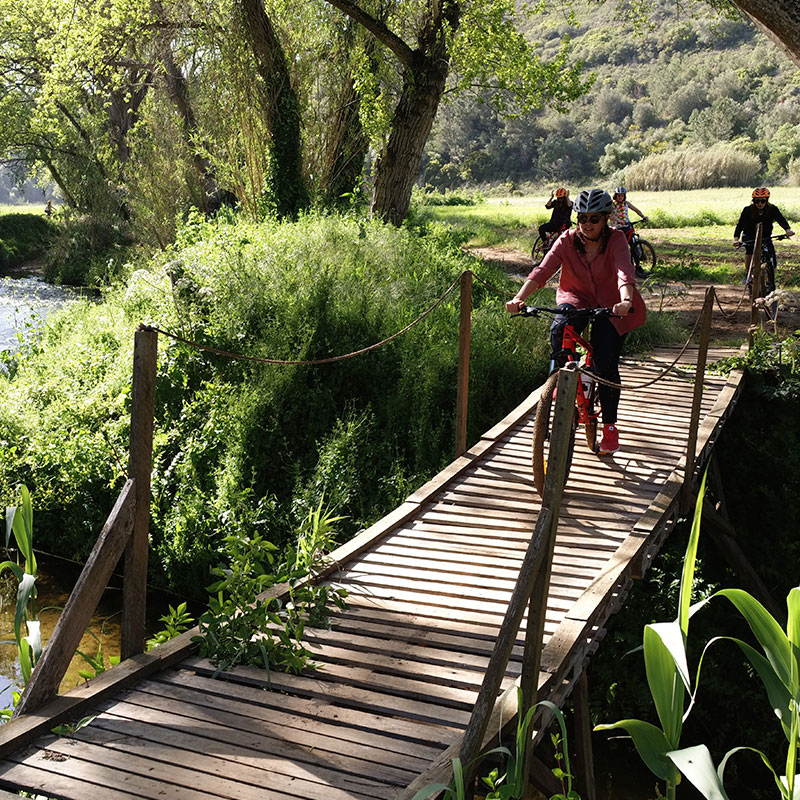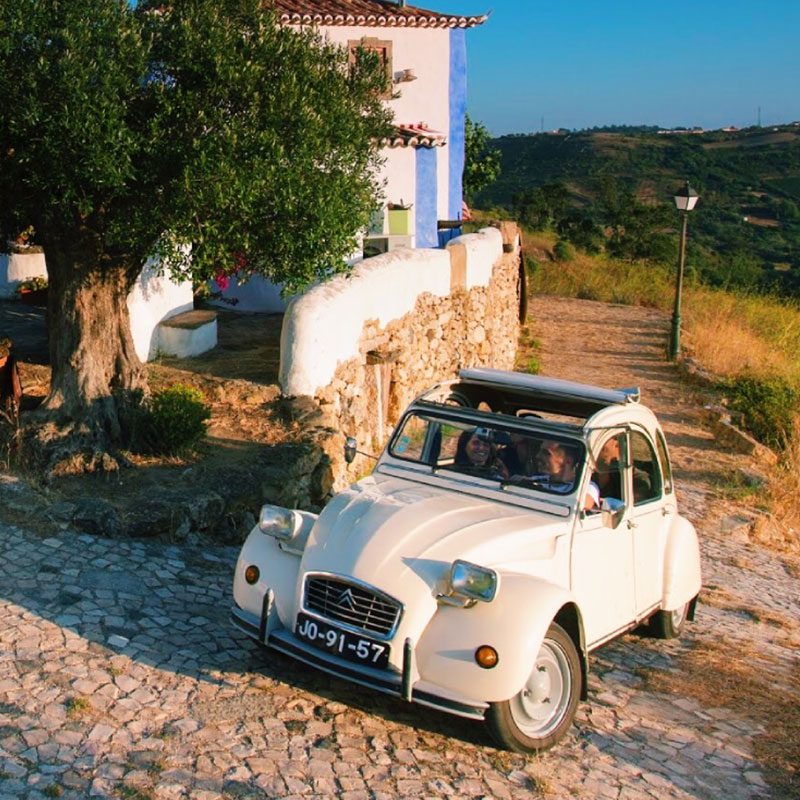 Classic and wine experience
MANZWINE & On The Road
Travel back in time with Manzwine On the Road!
In partnership with Agora Sim, we bring you a unique wine tourism experience, where you can enjoy a private tour in a classic car through the rural routes that connect Ericeira to Cheleiros, ending with a lovely degustation of six premium wines.
Come and enjoy the charms of our region!
On The Way To The Winery
In partnership with Always on Trek, the new Manzwine Experience combines a 7 km walk through idyllic landscapes with a visit to our winery, ending with the tasting of 6 delicious wines and regional products.
A walk through Cheleiros that will make you remember us with a big smile!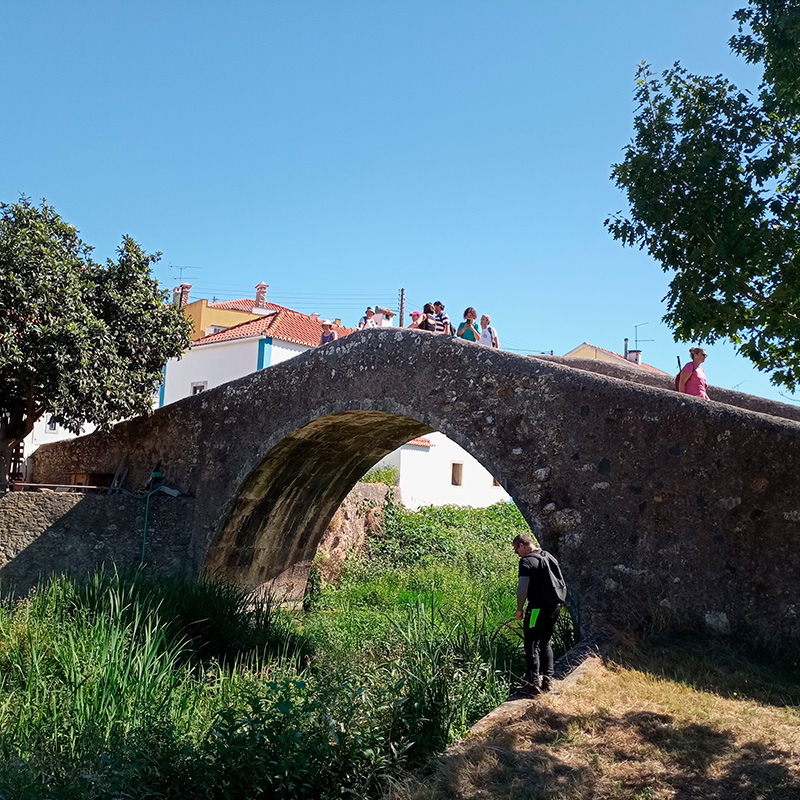 Do you need transport to Manzwine?
We have available for you a private driver who will take you to our facilities in Cheleiros and back to your hotel.
If you are in the Lisbon, Sintra or Cascais area, click here (Luís Carmo | +351 919 724 780) to get more information and book your trip.
Business Program
If you are a company and are interested in our corporate programmes, please contact us to find out more.